Mission:
Provide Clubhouse and Social Audio users a diverse and knowledgeable community focused on personal development and growth to develop thought leadership brands by giving them access to engaging rooms, renowned experts, and hosting opportunities.

Vision:
Create 1 Million Thought Leaders who continue to impact the world with meaningful relationships, innovative ideas, and powerful communications.
History:
The club was founded by Bobby Umar, who saw the opportunity to take his work with the startup DYPB – Discover Your Personal Brand, a thriving community in Toronto, Canada, before the pandemic.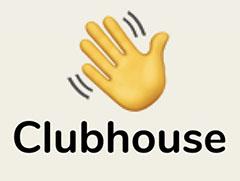 The idea was to create a similar Clubhouse community that would serve everyone with their personal and professional development. We chose Thought Leadership Branding because it covered some of the most important areas: leadership, personal branding, relationships, innovation, content, communication skills, and thought leadership.
As more and more leaders saw the benefit of aligning with a club and collaborating with each other, the club grew quickly in just a few months.

Now we aim to help build excellent session leaders, coach them, and grow their impact for the entire club community, so we can all serve the Clubhouse world better.
SERVICES
1. Training & Development:
We offer several workshops, seminars and events to help you build your thought leadership brand and help you succeed with Clubhouse and Social Audio. Current and future offerings include:
Clubhouse (Social Audio Apps) for newbies
How TLB Club lead moderators rock their rooms
How to promote and grow your room
How to deal with sensitive topics or challenging rooms (or people!)
Integrating your digital presence and brand with your Clubhouse room
Leveraging other social audio apps
Monetize and grow your business with your room
Growing your own club on clubhouse
How to Land a TEDx Talk
2. Coaching & Consulting for Social Audio:
We're helping businesses, executives and entrepreneurs use Social Audio to integrate in their digital presence, build their brand, curate community, generate leads and monetize. We offer group coaching (e.g. our Inner Circle Community of Lead Moderators has a weekly coaching call), one-on-one coaching, and customized consulting.
3. Lead Moderators & Facilitators for Hire:
If you need an expert moderator or host for your rooms, we can provide a diverse range of experts and thought leaders across numerous industries. You can see some of our experienced hosts on our Moderator page.
4. Sponsored Rooms:
We can elevate your company, your brand, and showcase your executive leaders via sponsored rooms. We can host in our TLB club, our existing rooms, or we can help you run a successful event in your own room or club.
Leadership Team:
---
Want to join our team?